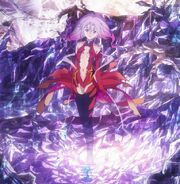 Hello!! Im DSM144 and I would like to help this wiki to develop. I really love the Guilty Crown anime. Its one of my favorites now!!! I heard that the manga adaptation will be released soon so I can't wait!! My favorite character is Shu. The power to take out the voids is cool. My second favorite is Gai.
Goals
Help with Episode Pages.
Create Episode List Page.
Help with Music Pages.
Other Wikis Im at
Favorite Vids from GC
| | |
| --- | --- |
| ENGLISH "Euterpe" Guilty Crown (AmaLee) | |
| Guilty Crown OST - 4. Ready to Go feat. David Whitaker | Guilty Crown OST - 14. Hill Of Sorrow feat. mpi |
| Guilty Crown OST - 1. βίoς feat. Mika Kobayashi | Guilty Crown OST - 5. friends feat. mpi |
My Uploaded Images