Welcome!!! You are currently view​​ing KisaragiSaya's profile.
First Impressions
I loved this anime from the first episode. Fantastic animation and music, not to mention the beautiful character designs from Redjuice. Something I liked also was the mecha (especially Daryl's) and that sword was freaking awesome!
Favourite Characters (no order)
Shu Ouma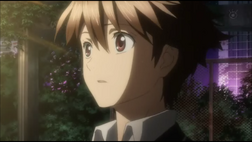 Even though some think his personality is a bit annoying, I see this differently. Like in the first episode when the GHQ came to take Inori away and Shu ducked down in fear, some said that he should have done something instead of being a coward. But could he really have done anything at that point? No. Why? Because he didn't have any weapons to fight or protect himself and Inori at that time but did something he could do. If he ran to save her he probably would have been killed. I'm starting to get curious about the flashbacks he had in episode 1 with what I think are the victims of the Virus (who looked like they had crystals growing out of their bodies or something).
Inori Yuzuriha
First of, all I have to say is...OMG!!! This girl is ab-so-lute-ly gorgeous! I also fell in love with her voice (especially the song she sang in episode 1). I feel like theirs a lot of mystery in her character and I hope she gets more character development later on.
Daryl Yan
I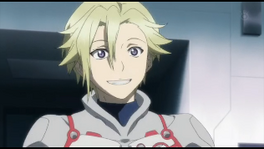 hate to say this, I really do, but it seems that I have taken a liking to Daryl. I didn't like what he did to Ayase and the hostages and it didn't help that he's a narcissist, but I find myself wanting to see him again in future episodes. I do love his mecha and his Void (the Kaleidoscope) was epic as well. Since narcissism usually comes from problems in early childhood, I think finding out more about his past could be interesting.
Favourite Music
My Dearest - Supercell

This opening was absolutely amazing and the animation was a plus too.
Departures - EGOIST

With beautiful animation and music, this makes a great ending theme.
Community content is available under
CC-BY-SA
unless otherwise noted.